Jingumae Tower Building is located at the corner of Takeshita-dori and Meiji-dori.
It looks out onto Roppongi and Shinjuku and is a unique office building that is enmeshed with nature, despite being in the middle of Tokyo.
The top floor has a terrace housing the offices of Snow Peak, whom we sat down with for a talk.
Making work more creative by mingling with nature.
Locations in Sanjo, Mitsuke (both in Niigata), and now Tokyo. Of its three sites, Snow Peak sought to make the Tokyo Office a place where one can feel as though they have gone on an outdoor excursion in spite of being in the city. Dubbed Snow Peak Tokyo HQ3, the office is designed to treat workers and visitors alike to the company's aesthetic. It was completed in January of 2018.
A key factor in our decision to occupy this space is the large terrace. You can look out on the forest in Meiji Shrine, letting you feel connected to nature. The space is used for events as various as employee meetups and for meetings with clients, the latter featuring tents installed on the terrace. It has proven so popular that many staff here bring their laptops to work outside. Putting yourself in this open, outdoor context leads to creative ideas you wouldn't have in a run-of-the-mill office. That's really been our biggest takeaway from this.
You can also see Roppongi and Shinjuku all at once from the large plate glass windows, which is another plus. We have good sunlight all day long. Clients are always surprised at how bright our office is. Not only do you get views of Roppongi, Shinjuku, and the open sky, but Shinjuku has the Meiji Shrine forest expanding out before you. You can practically touch the clouds and sunlight. It feels very open. You almost become one with nature — despite being in the city. This context ties in directly to our developing a work style that outdoorsy people seek.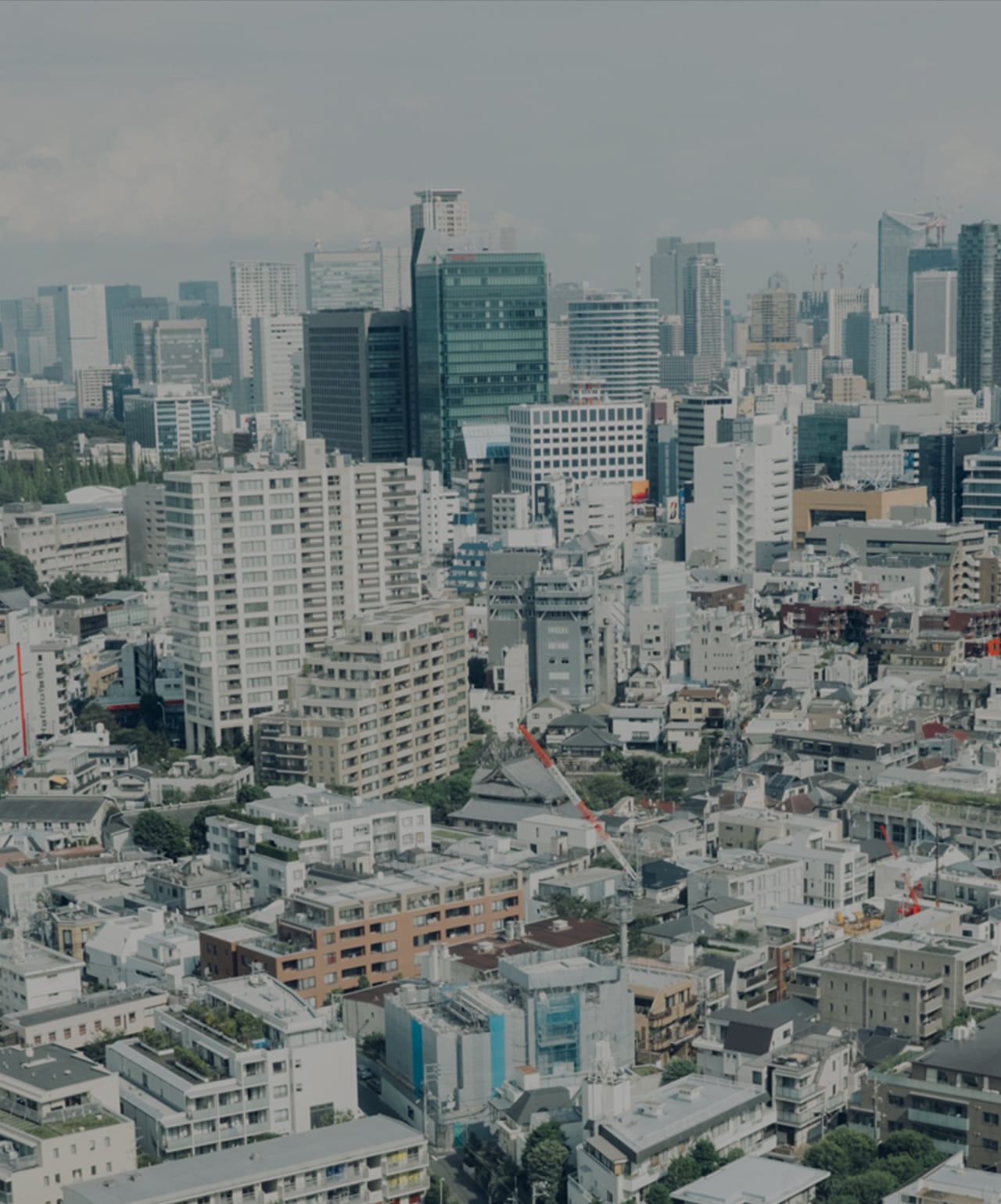 In essence, we are showcasing the Snow Peak worldview in Harajuku.
Senior Manager, President's Office, Snow Peak
Shuko Kinoshita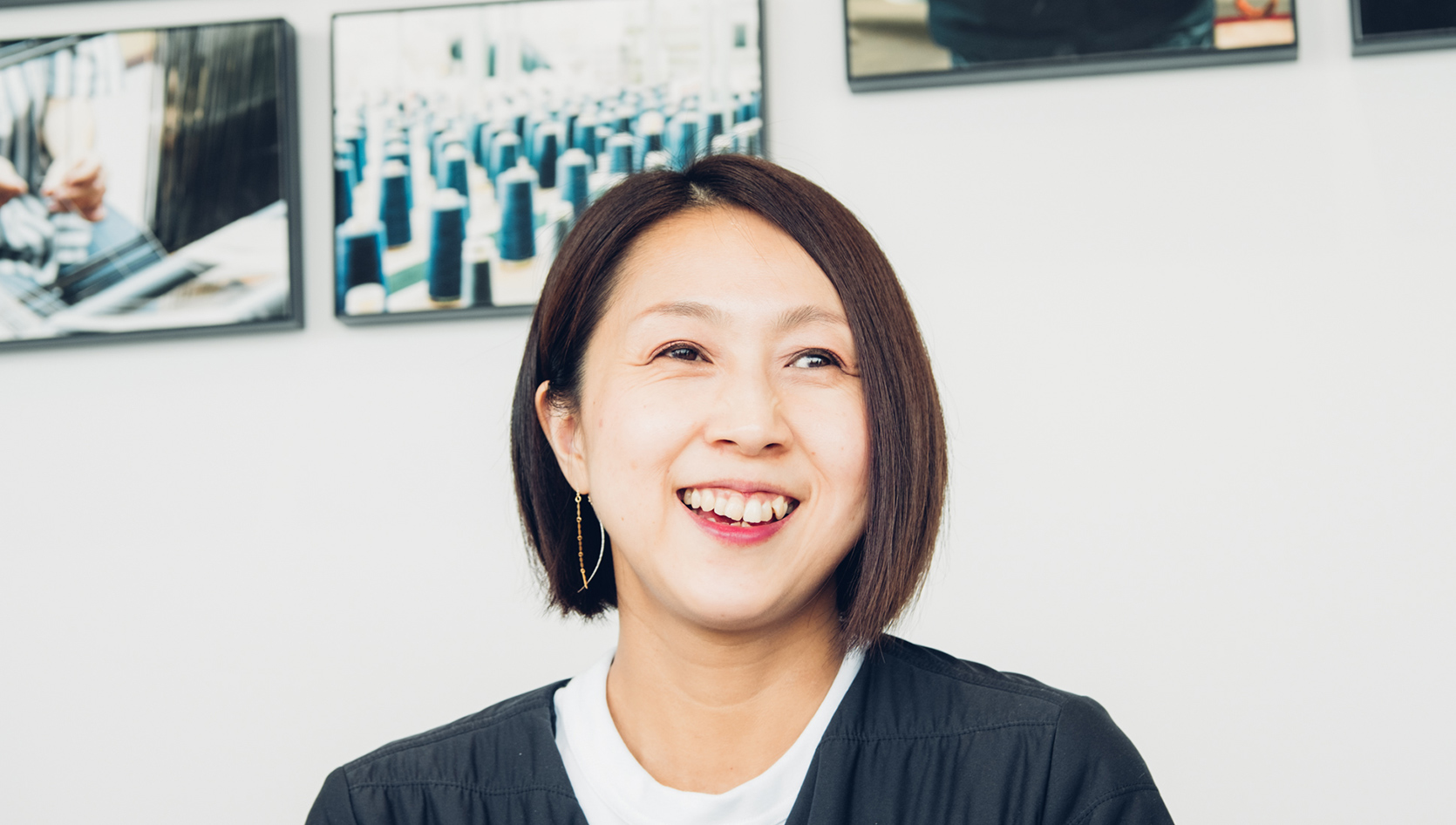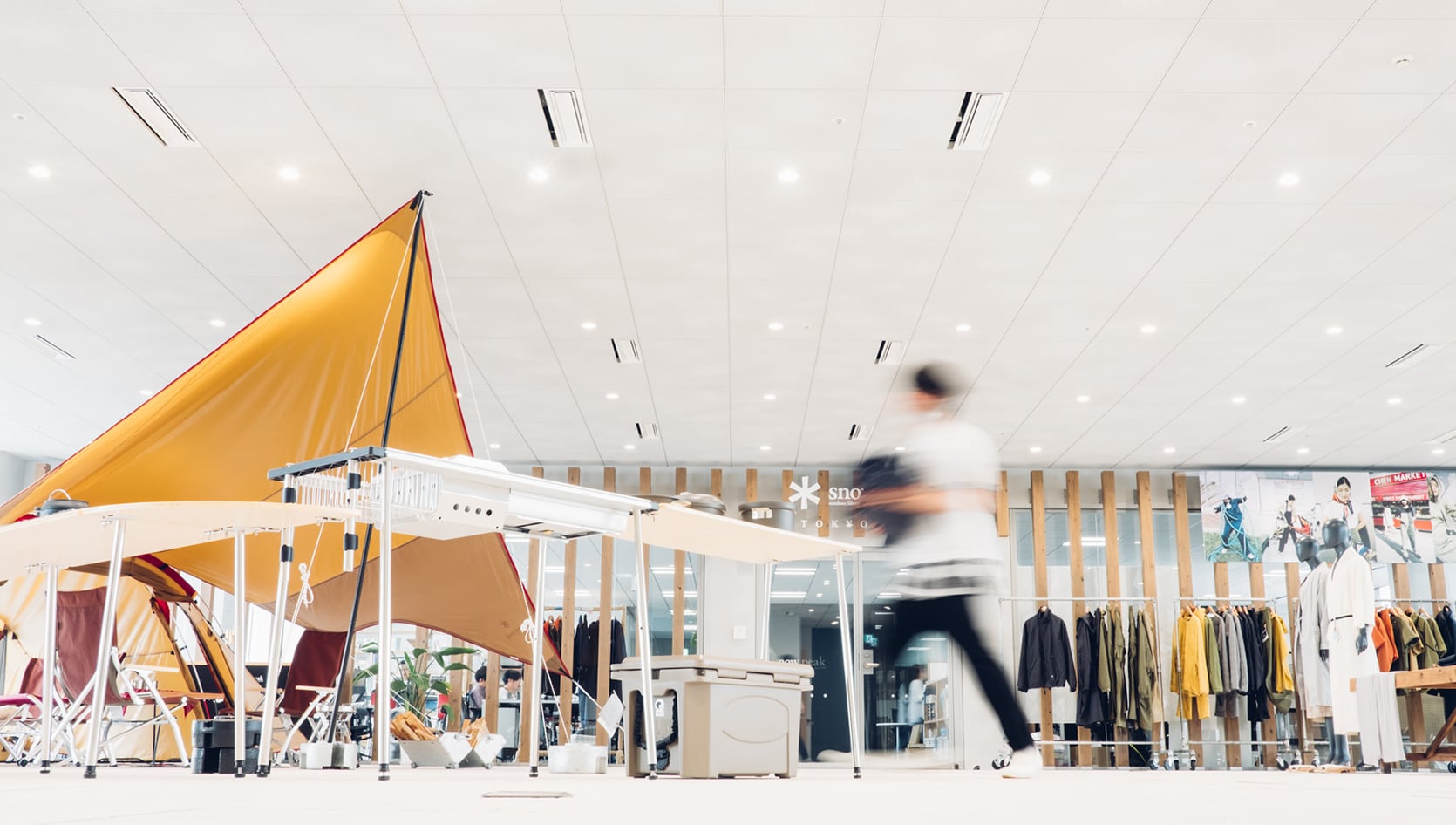 The large, spacious floor fosters active communication.
Before relocating to this site, we had staff working at points dotted across the city. Bringing that all into one place drives communication and vitalizes the business. Key in this regard is the large floor we have to ourselves. It is broadly divided into two areas, with the offices in the back, and meeting rooms and showrooms in the front. Since there are no pillars or walls breaking up the space, it is extremely open, not unlike our headquarters in Tsubame Sanjo. Staff do not have assigned desks, and instead use a free addressing system to sit where they please and pick up on emerging issues. We expect this space will allow different departments to better interact with each other and develop synergy.
The showroom features products like our tents and outdoor gear, as well as apparel like shoes and jackets. We also exhibit the latest products and host financial reporting sessions with investors here. The spacious office lets us display our products in a natural context where guests can interact openly with them. It lets us put our particular worldview front and center and have visitors fully engage with it.
In other words, the office is an embodiment of the brand.
Presenting our brand properly is key to developing more allies and fans of the brand. We actively pursue this idea of our offices embodying the brand, as mentioned. We first achieved this in 2011 with our headquarters office. The office is located on a campground and bridges the gap between work and leisure. Similarly, Snow Peak Tokyo HQ3 features large windows and a terrace, and a large floor area. This embodies our mission to link people with nature and people with each other in order to restore humanity to the world.
We used to largely hold negotiations with clients in Niigata, but now we have more in Tokyo and have the opportunity to present our brand to a wider audience. Harajuku is quite conveniently located, lending us more business opportunities and in turn keeping our team in high spirits. Here we explore what it means to work in the Snow Peak way. The office is a hub for enhancing our brand.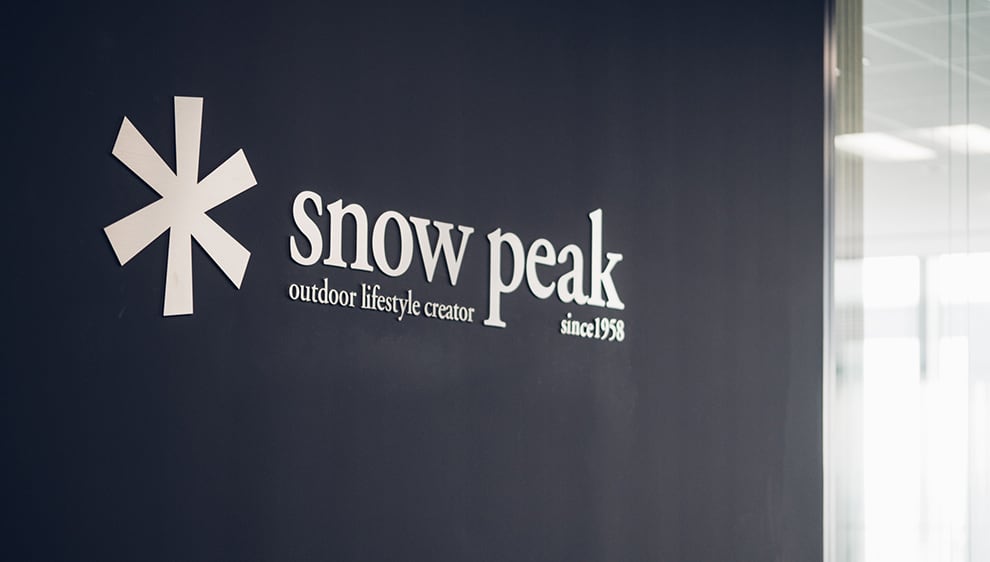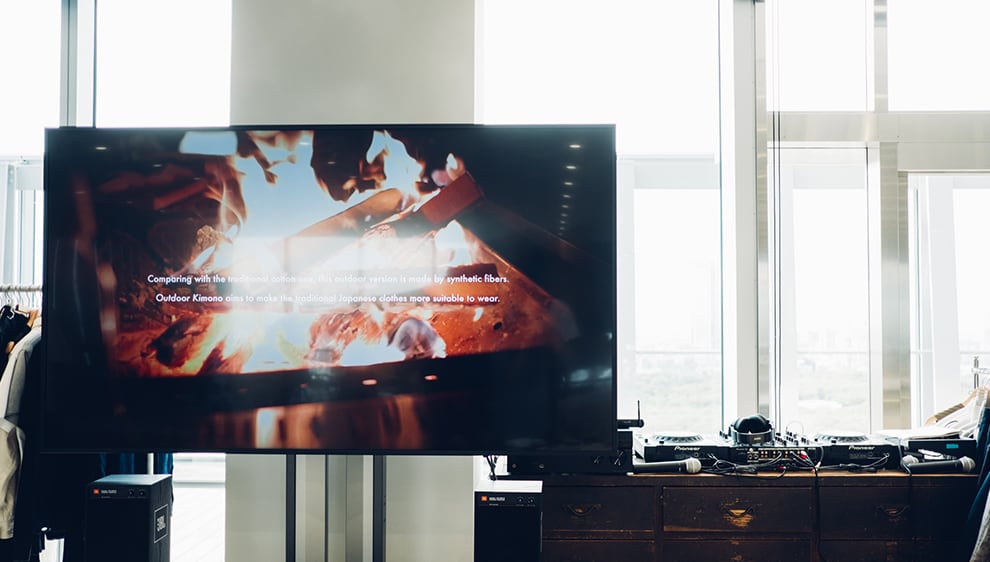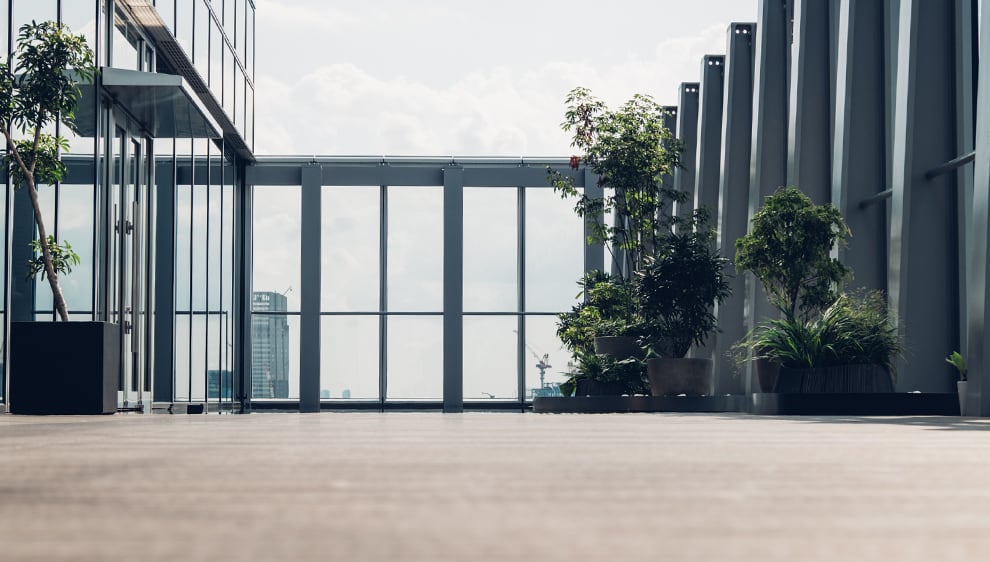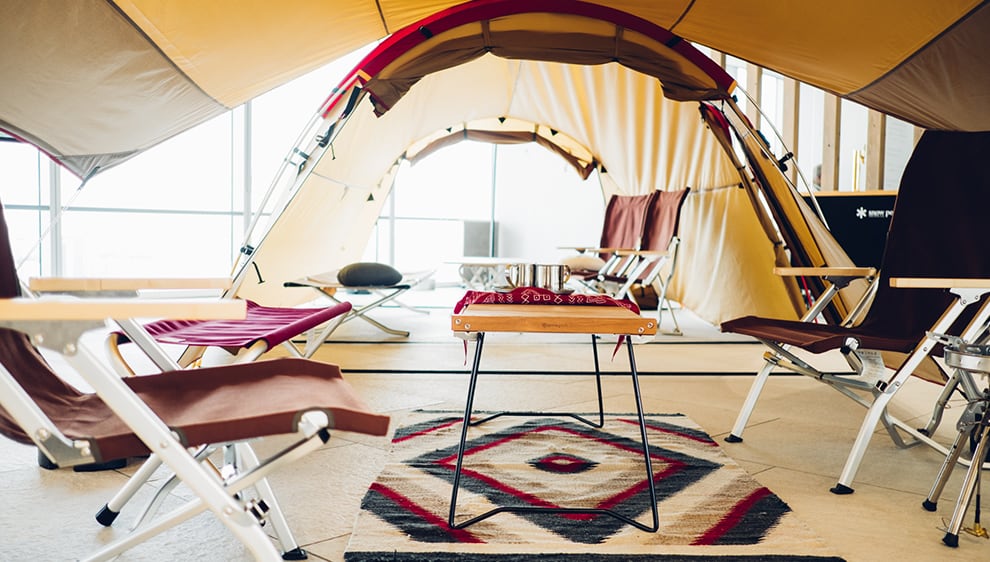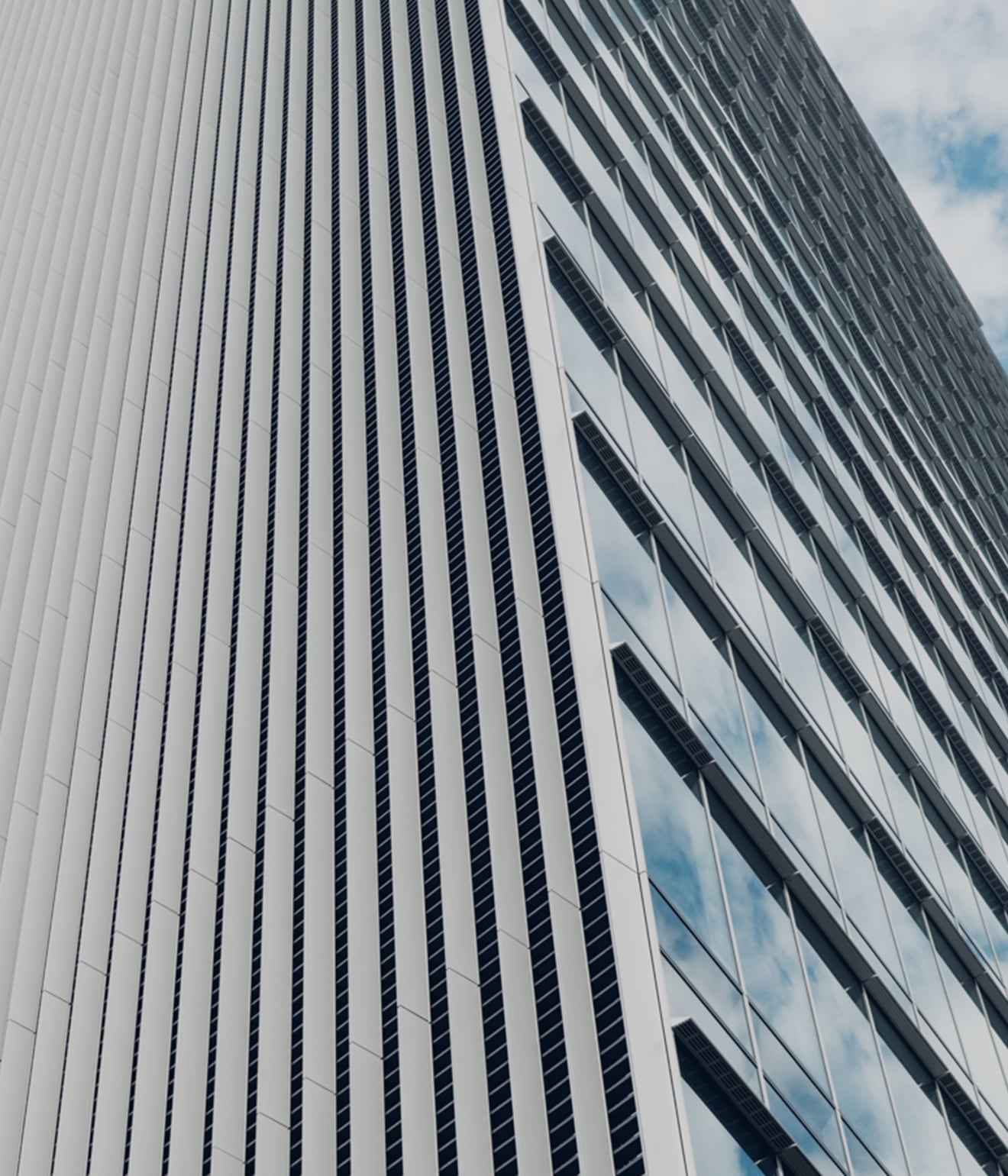 Becoming a landmark for the Jingumae area.
MHS Design Team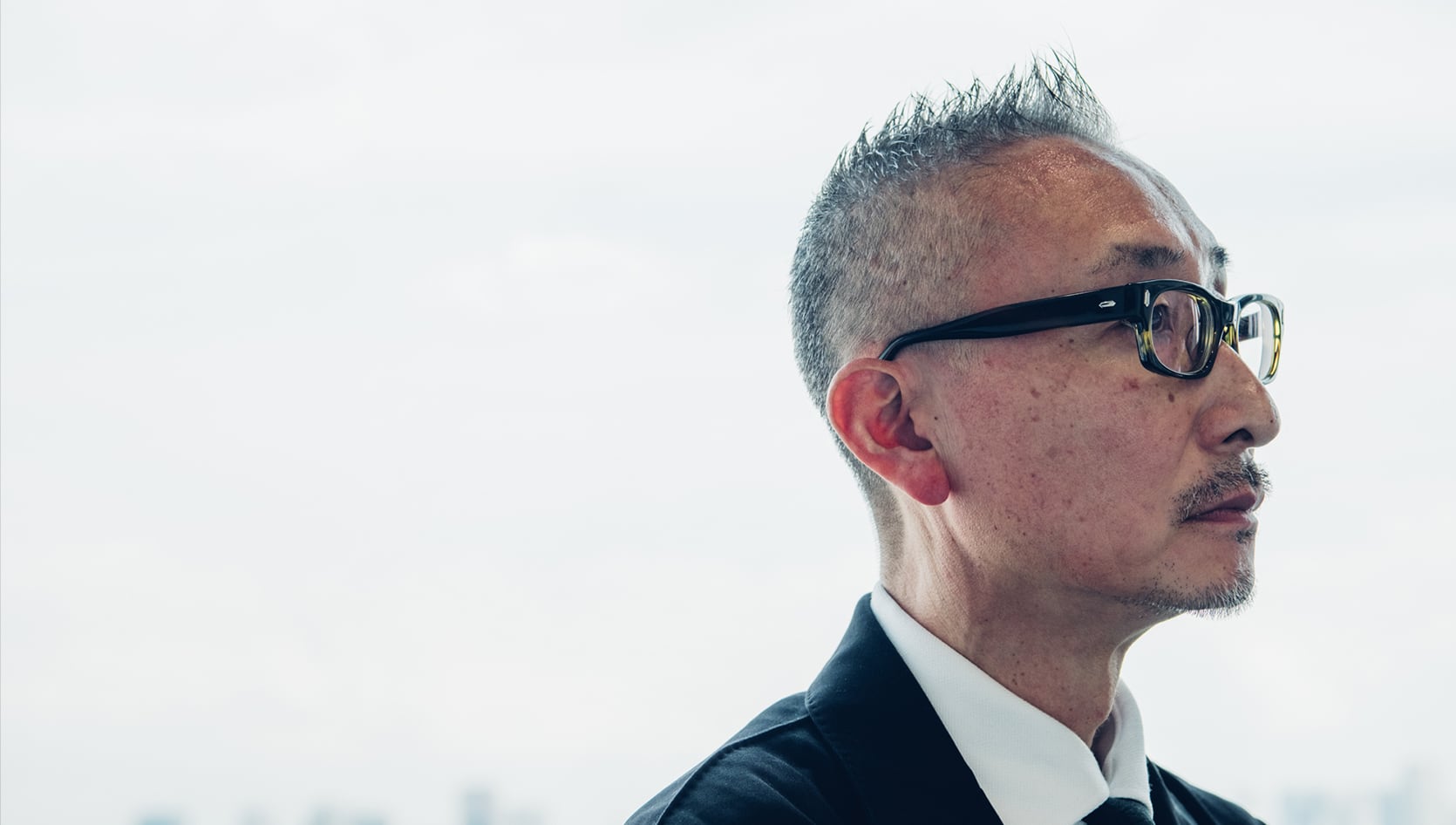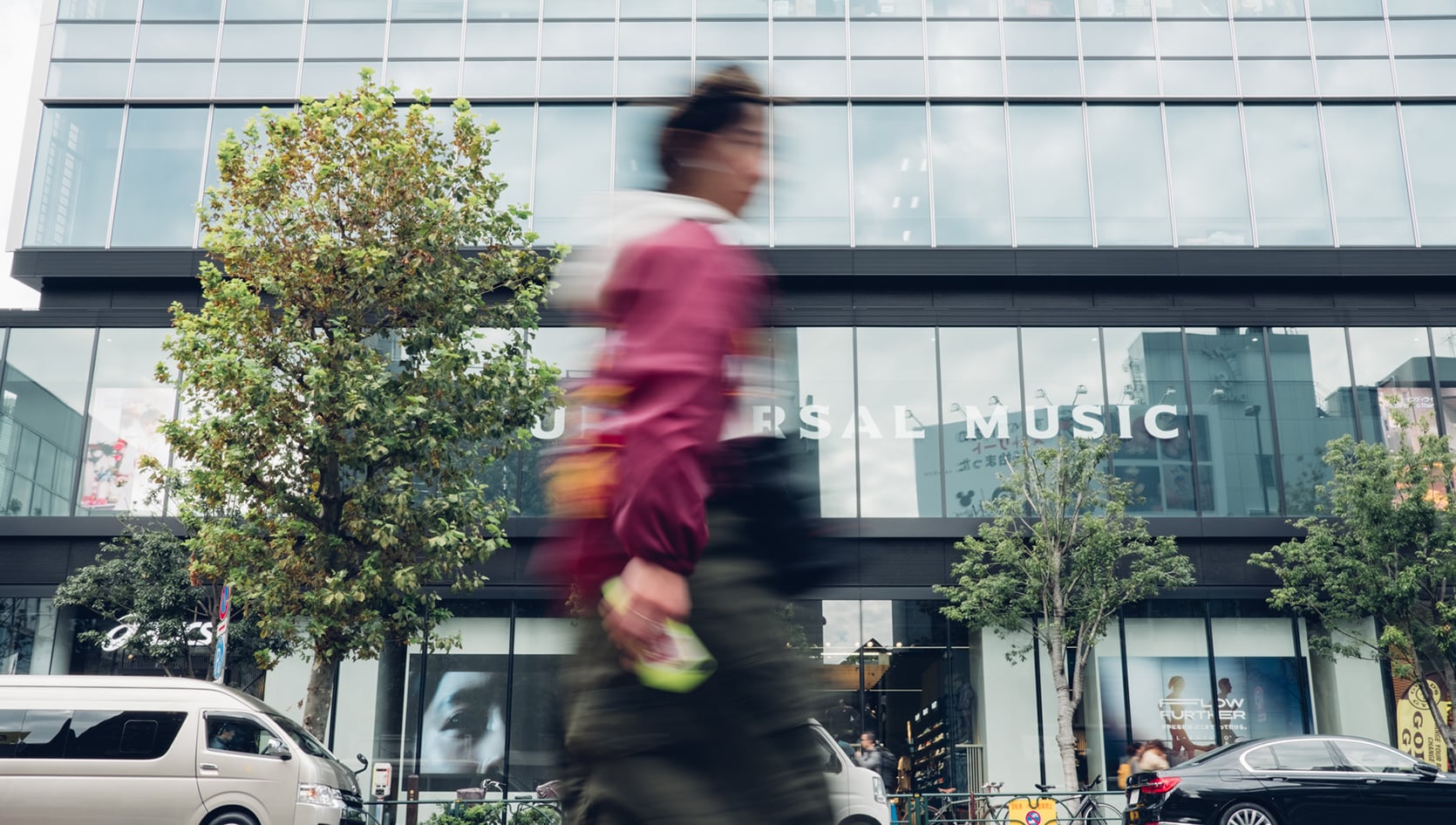 This unique skyscraper office is located in one of Japan's premier cultural destinations.
The Jingumae area is one where compelling brands and local culture intermingle. Bringing added value to a tenant-style office in the area allows us to encourage unique tenants with strong sensibilities to enter the area. The terraces on the third and twenty-third floors were one of the ideas that came out of that thought process. It is rare to find skyscraper floors that let you step out onto the roof. It bears mention that the wind at high altitudes is quite strong. The terrace on the twenty-third floor therefore employs a three meter-tall glass windscreen, allowing users to enjoy the views of Meiji Shrine and the skyscrapers around Shinjuku undisturbed.
The plan of the interior structural cores on both sides, offering views of the Roppongi and Shinjuku neighborhoods. The office achieves both brightness and openness while supporting an efficient way of working that is up to the worker to decide on.
In this way, we are contributing to the development of tenant office buildings that are user- and environment-friendly.
The entryways feature unitized curtain walls that make use of Low-E paired glass. This allows for decreasing the impact of sunlight and absorbing it to reduce utility bills. The curtain wall sheathing incorporates a natural air ventilation system to bring in the outside air and keep the building from wasting power, something rare for skyscrapers. We also developed an external power contingency plan that is BCP compliant. We drew in three power supplies in order to develop a spot network that allows the company to stay online and powered even in the event of an emergency. Furthermore, in the extreme event of all three lines going down, generators are engaged and ensure continuous power for 72 hours.
Now that the building is complete, it is being used by tenants with an eye for quality. We consider it a true honor to have taken part in the design and planning of this new landmark in the Jingumae area.