My senior colleagues at the firm always have something to teach me in the way they work.
There are really so many opportunities to grow here.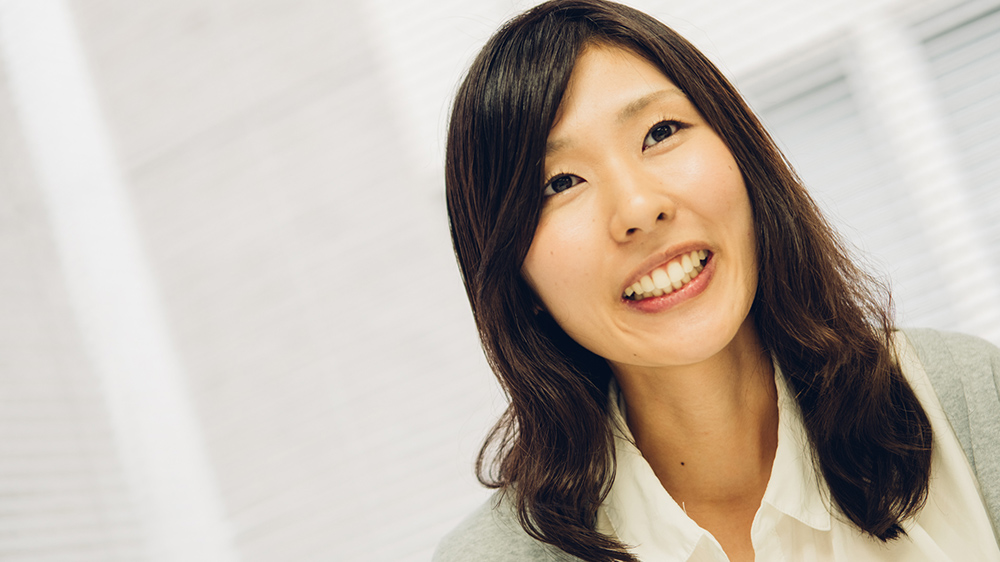 It's a great workplace. You don't feel encumbered by age or occupation.

We give shape to mechanically-informed ideas and ensure the safety of the building. That is the key role my team, the structural design group, handles. It's very interesting to be able to work on something where design, structural, and infrastructural considerations all come into play to create something that is at once logical and beautiful.

The structural design group itself consists of several other groups. Every two years, the younger staff are rotated into these other groups to gain more experience. There, we meet senior colleagues who are experts in areas like analysis, negotiations, construction, and other aspects beyond design. Whenever you get stuck, there is someone to turn to. I am learning something new every day, in terms of thinking logically about design and how to manage my work.
What I love about this workplace is that they give you the responsibility to work on major projects while you are still young. You also get to oversee the buildings you designed on-site. We also get work closely with the other design and infrastructure divisions and exchange opinions in a frank and open manner. There are few places that give you so many opportunities to grow as a designer.

In the structural design group, once the detailed design portion has completed, we periodically meet to report on the status of these projects. This lets us share with each other what strategies we employed in terms of structural design and exchange feedback. Not only does this lead to new technical and aesthetic insights, but we gain the ability to convey the key points of an issue in a succinct fashion — in other words, presentation skills.

There are also various clubs at MHS. I'm part of the indoor athletic group. Everyone from young people like me to the executives takes part. You can speak freely and talk your mind. I believe these clubs also clear the air and create a more collegial workplace.

There are still many areas where I feel my knowledge and experience are lacking. I intend to develop a deeper understanding not just of structural design, but aesthetic design and infrastructure, so that I can become a true asset to the team.

Structural design group, new college graduate (3 years with the firm)

Miki Ono
I want to take part in the upstream processes of a job in order to create architectural assets of use to society.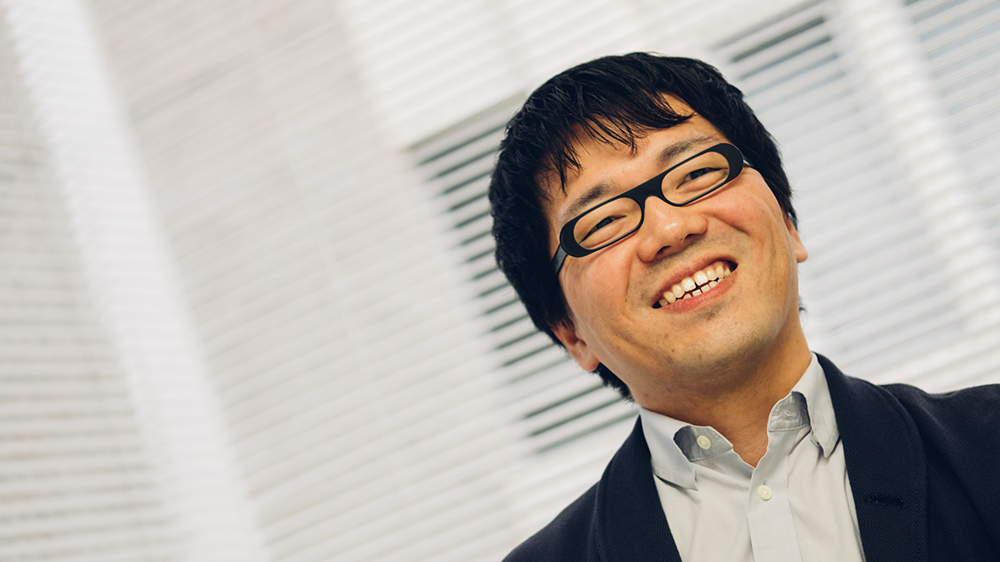 Even if you've joined mid-career, the culture here is one you can dive right into.

MHS is the second firm I have worked for during my career. I am largely involved in the design of hospitals and other public welfare facilities. One major benefit to working at MHS is getting the chance to work on projects with social significance. When working for one hospital, the project even went so far as to involve discussing what the future of healthcare should be like. That process very much involved almost developing new work approaches with the hospital. It was truly a once-in-a-lifetime opportunity.

Once thing I thought long and hard about when changing employers was whether the work would let me get involved in the early planning stages, and whether the scope of work was wide-ranging. Given the sheer quality of the projects we handle and their social significance, this was far and away the best choice for me.

I was forty years old when I joined the firm. I had a twinge of uncertainty about whether I could get acclimated, but my fears were unfounded. Thirty percent of the workforce are mid-career hires. It's totally collegial, so there is no pointing fingers at whether someone is a veteran or a mid-career hire. My supervisors also make themselves fully available. The open nature of the workplace is one reason we can do such good work. Projects go through several internal checks and feedback sessions, which improve the quality of the work. This is done in order to meet the needs of clients, who seek attention to detail. Knowing that projects go through this vetting process lets us confidently say that we put our best foot forward when presenting the work to the client. This creates a positive feedback loop. I would say MHS is ideal for people serious about work and those who want to take on new responsibilities. For me, it's the ideal workplace. I enjoy every day here.

Medical and welfare facilities group, mid-career hire (3 years with the firm)

Akira Yoshinaka
This is a workplace offering many new opportunities to learn.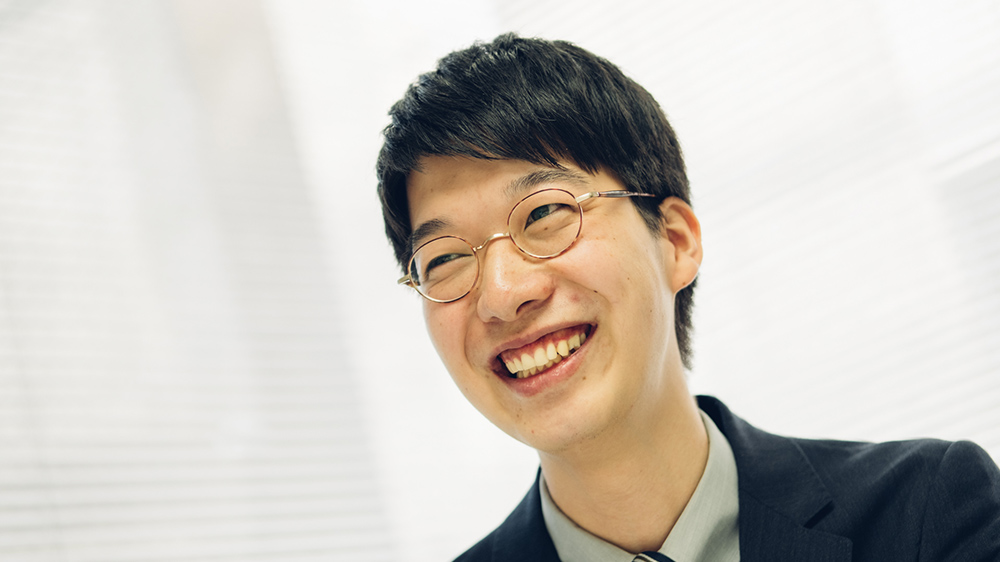 The robust training system really helps you grow by leaps and bounds.

I am currently working on three accounts:The design of resort hotels; expanding movie theaters in commercial buildings; and renovating banks. The requirements for each are quite different. One is for a resort hotel, where the goal is to make the experience as unique and out of the ordinary as possible. The other is a movie theater, where the primary concern is soundproofing and other technical considerations. Lastly, renovations to a bank involve respecting the underlying quality of the building while enhancing its ease of use. It's quite educational and inspiring to be able to work on such a variety of projects after just two years with the firm.

The more projects you become involved in, the more specialized knowledge you will need. We host various study groups among colleagues who are in their same year with the company in order to share knowledge. We get together and then exchange information we have gleaned on the job. Naturally, if you get stuck, you can always turn to a senior colleague or supervisor for advice. MHS has a really unique culture where you are free to ask anyone for assistance. We also go on company retreats with the entire team and take part in lots of other events to get to know each other better and work in a more tight-knit fashion.

I'm especially looking forward to seeing a project I worked on in my first year finally come to completion. I handled part of the design. The feeling of pleasure at seeing a building you have designed go up is unbeatable. I want to continue making the most of this unique profession and savor the experience of designing and building things. At the same time, we can't forget the important social role we play. I feel proud to create buildings used by all. It encourages me throughout my work.

Architectural design group 1, new college graduate (2 years with the firm)

Akira Hirano
Beautiful designs that leave no stone unturned.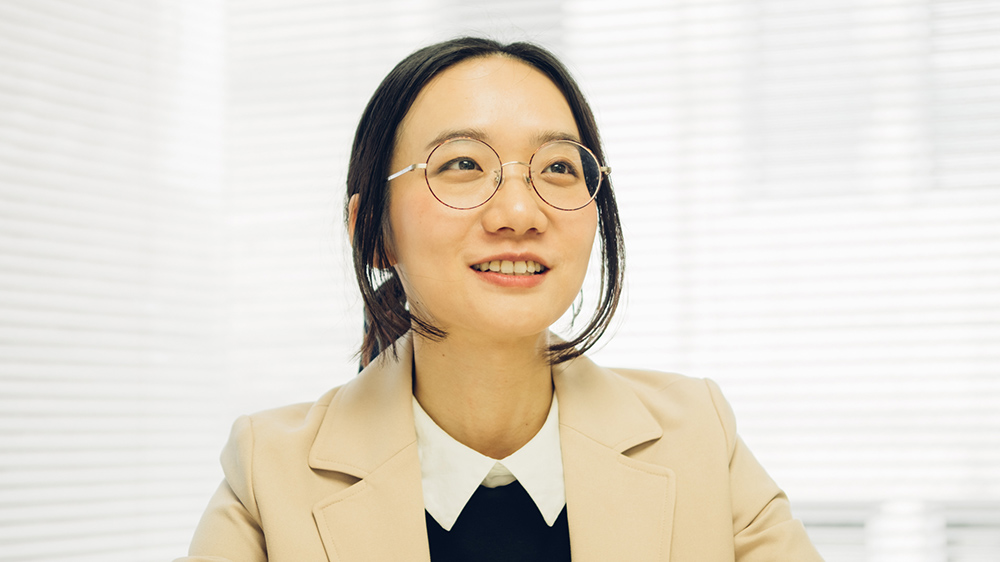 Excellent work-life balance gives you more opportunities to grow.

The attention to detail here is second to none. I studied architecture in China, which led me to be amazed at aspects of Japanese architecture. Everything is perfect; no stone is left unturned. Everything is completely measured down to the last detail. Things fit where you expect them to. I find this utterly beautiful. One of the reasons I chose to work at MHS is because I knew it would let me achieve my ideals for architecture.

Since joining the firm, I have been working on public community facilities. I started by using BIM (Building Information Modeling) to plan the basic design. Now I'm responsible for construction management. Since these are sites visited by all sorts of people, they must be intuitive to all. I'm exploring different ways of achieving that. While I did face challenges that I couldn't solve on my own, there were always more experienced people I could turn to. They always give just the right advice. Engaging with clients and contractors at meetings was also perfect for cutting my teeth as a newcomer. Putting myself in this context where I can grow by leaps and bounds every day is perfect for me.

This year, I tried my hand at getting licensed as a first-class architect. I passed the written test without incident, and now I'm waiting for the results of the practical component. The excellent work-balance at the company is precisely what allowed me to allocate enough time to studying for the test. If I manage to get fast-tracked into my licensure, I plan to use my spare time to learn more about all types of craftsmanship. By improving my abilities in this way, I want to deliver even better results in the architectural process.

Architectural design group 4, new college graduate (2 years with the firm)

羅 林君
MHS is a place where you can draw on your strengths.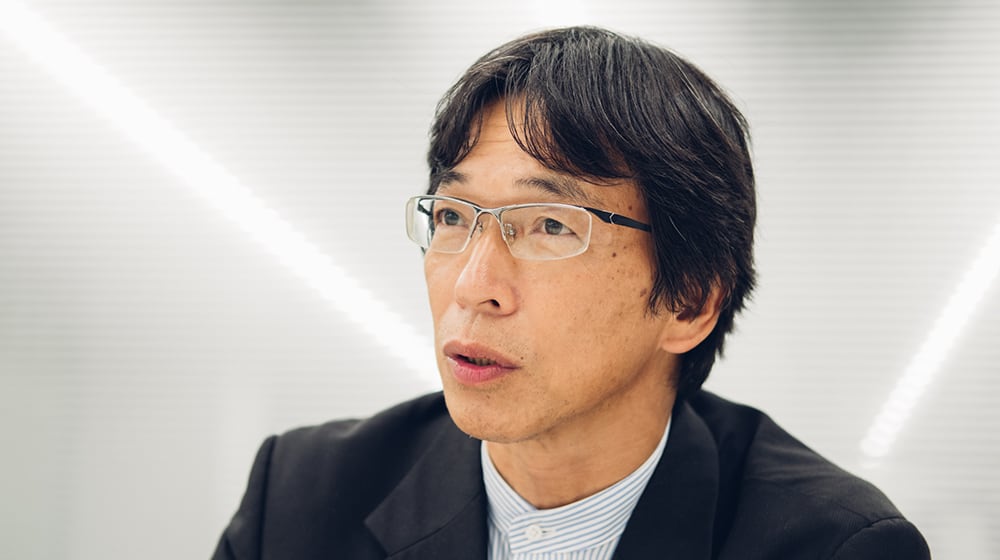 Handling both architectural design and cost management to improve the company.

Estimating the costs of architecture and improving the manufacturing process — that is what my work usually revolves around. The most engaging thing for me is taking part in the wide variety of projects that are always ongoing at the firm. I share my insights on the cost side of the equation, and this enhances the quality of their final designs.

I was originally affiliated with the architectural design group. As part of that process, I handled financing negotiations on behalf of clients and created cashflow plans. It was challenging to both design projects while also collecting estimates from stakeholders and totaling the amounts, but I suddenly learned I didn't have to do this all myself. My supervisor saw my aptitude in this area and suggested I join the cost design group. I wasn't sure if it would be the right fit for me, but my supervisor seemed to have been on the right track with this reorganization. I found the work incredibly interesting and took like it to a fish to water. Now, fifteen years later, I still find it extremely rewarding.

MHS employs the "cost design group" as a nomenclature different from what most firms use. This is done to imply that we aren't just an accounting group. We actively take part in designing cost considerations for the client. Even the best building cannot come into being unless the costs are rationalized. Design and cost management are two sides of the same coin. Rather than passively waiting for the architectural design groups to call on us, I want to be dynamic about it and work with them in tandem on projects.

By front-loading cost design, we can drive efficiencies in projects and even enhance the work-life balance of all involved. I want to develop my abilities as a designer to get a better sense of cost considerations. That's my next goal.

Cost design group, mid-career hire (30 years with the firm)

Hiroyuki Matsuoka
MHS lets you build your career as a working mother.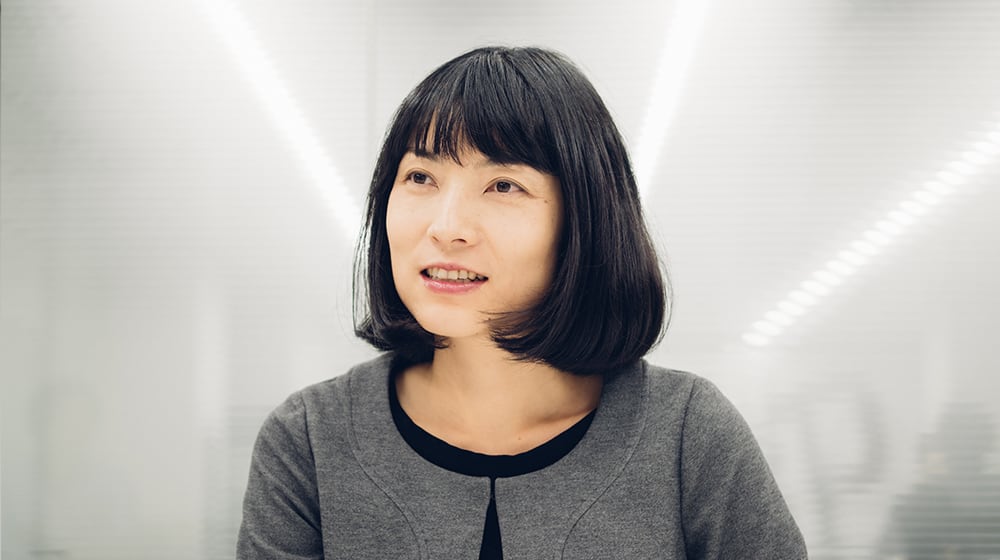 I want to use my insights as a mother to inform my work.

I joined the company in April of 2009 as a mid-career hire, and I've now been here for nine years. I am currently engaged in my design work while also raising children aged two and four. I took my first maternity and childcare leave in 2015, and the second in 2017. Concerns of mine when returning to the workplace were whether I would be able to hold the same position I had previously, and whether my colleagues would welcome me back into the fold. As it turned out, these doubts were groundless.

While I had given birth to a new child, I already had under my belt the ability to complete work under tight timeframes, and my department also accommodated me with reduced working hours. Even when I had to suddenly take time off from work when my child drew a fever, my teammates shared all the necessary data with me and they covered for me when I needed help. I'm so glad to have found a supportive workplace like this.

At some architectural firms, it's not unheard of to be unable to return to your previous position after having children. So for me, MHS, which adapts to the various stages of life you find yourself in, is perfect. Plus, I intend to use my experiences with giving birth and having children to inform my future work. There are some senior architects at the firm who draw on their vantage point as mothers, after all. Next time someone else has a child, I'll be there to support them. I definitely want to pass on that MHS culture of supporting working women as a team.

Architectural design group 3, mid-career hire (9 years with the firm)

Yuri Akita