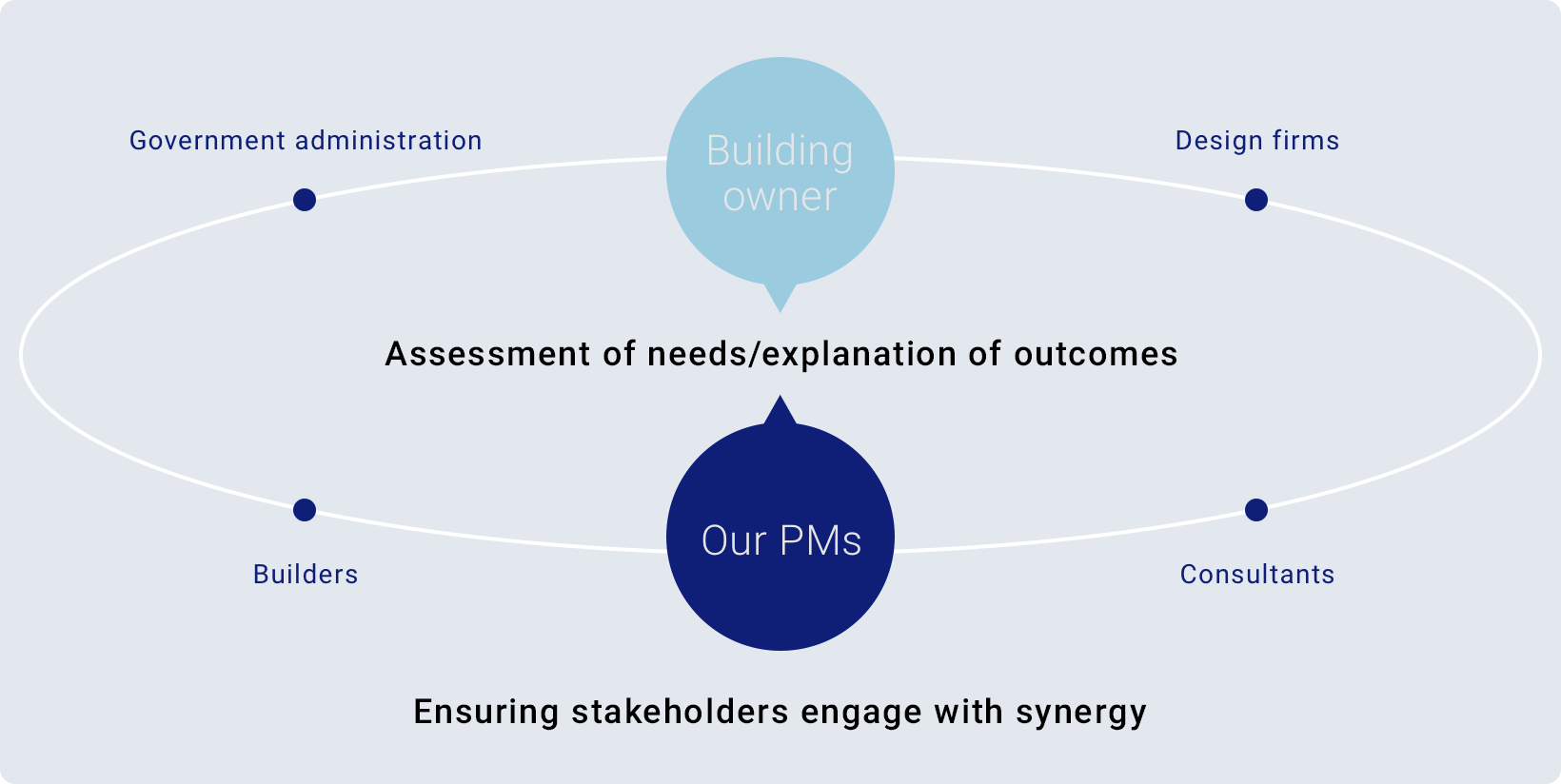 MHS takes the building owner's position in considering cost control and progress management to support the execution of a project. Ownership consulting emphasizes properly apprehending clients' needs and in turn explaining to them what benefits they can expect to obtain. We engage in ample communication with the owner, taking a multi-polar approach to finding the best solution to the problems at hand. We are also equipped to manage various stakeholders (design firms, contractors, et cetera) to maximize teamwork and keep the project on track.
Project management
This service offering sees us supporting the client in a comprehensive fashion from the initial project planning phase on through to project management once the work on the site is underway. By managing the project early on with an eye to maximizing quality, cost considerations, and timeliness of the schedule, we can improve the underlying value of your assets and make the project a successful one.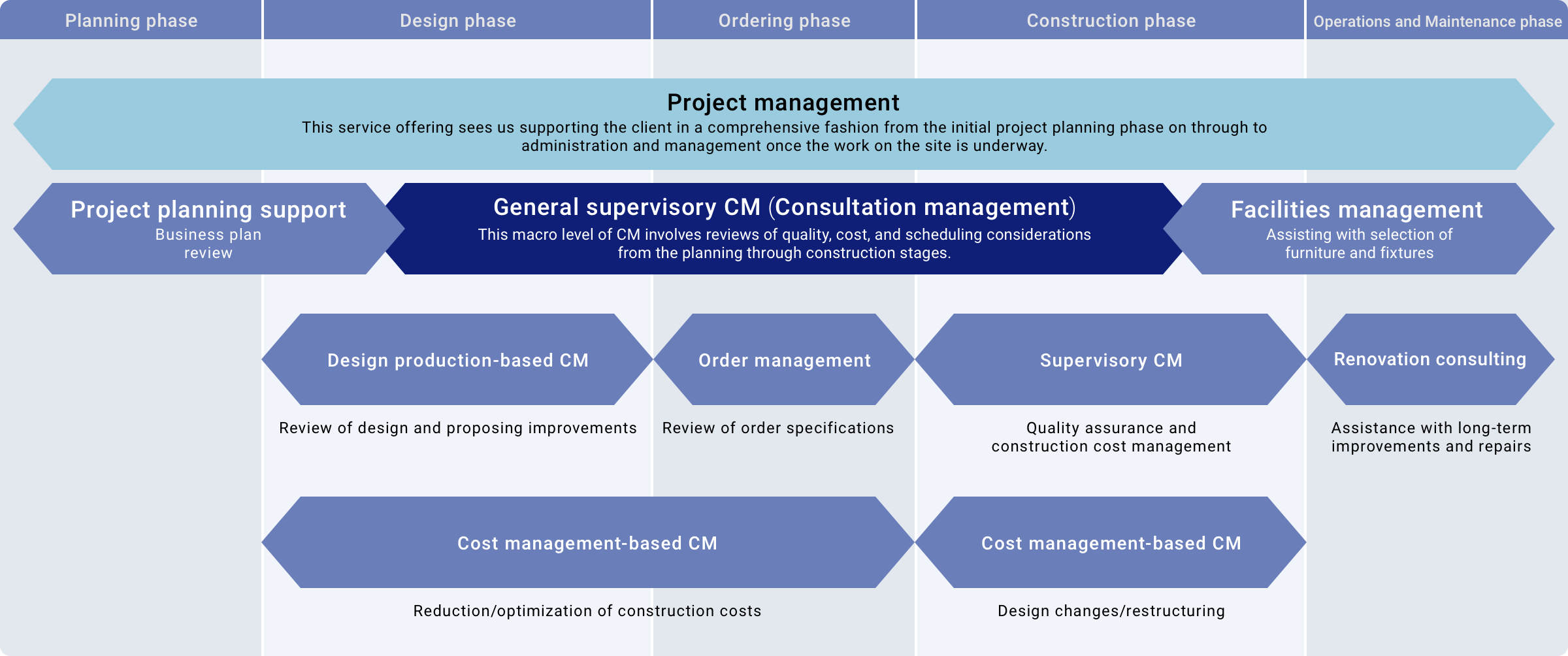 Planning support
We assist clients in considering the overall business plan for a project, including costs, scheduling, and other aspects.
Comprehensive supervisory CM (consultation management)
This macro level of CM involves reviews of quality, cost, and scheduling considerations from the planning through construction stages.
We verify the nature of designs and peer review them, check construction costs, assist with schedule management and ordering, and follow-up on the status of construction.
Architectural design administration (CM)
By reviewing architectural designs and suggesting improvements, we help realize buildings that meet clients' exact parameters.
Order management
We review order terms and check estimates, as well as support you with entering into contractual agreements.
Supervisory and administrative CM
By reviewing the status of construction and checking up on additional changes, we support clients in managing quality and curbing the growth of construction costs.
Renovation consulting
We assist clients in considering everything from simple renovations to long-term overhauls.
Cost management CM
This role involves finding ways to streamline and reduce the expenses associated with construction. Design specifications and cost calculations are checked at each stage of the process, and the terms of order and estimates are peer reviewed.